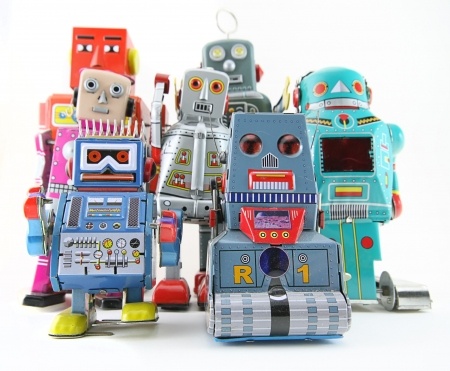 IRS Automation Works Against Taxpayers Filing with Extension
Government Shutdown Means No Help for Taxpayers Facing an October 15th Filing Deadline
With the government shutdown, no personnel at the IRS call centers leaves Taxpayers with only robotic automated answers to very general filing questions.  More than 12 million individuals requested an extension for filing their 2012 Federal Income Tax Returns this year. When the government shutdown took effect on October 1st, according to the IRS, "many" taxpayers had not yet filed their 2012 tax returns. The deadline for filing a return under extension is October 15th – even though there are no personnel at the IRS to receive and process the filings.
 

Taxpayers Must Meet Deadline or Face a Penalty
The IRS has cautioned Taxpayers that "[T]he current lapse in federal appropriations does not affect the federal tax law, and all taxpayers should continue to meet their tax obligations as normal. Individuals and businesses should keep filing their tax returns and making deposits with the IRS, as required by law."
Those who timely requested an extension for filing their 2012 returns are granted an extension for filing – not paying – their 2012 income tax. Therefore taxpayers who will owe Uncle Sam for the 2012 tax year must meet the extension deadline in order to prevent any late filing penalty, which will apply to any unpaid balance after October 15th. And the late filing penalty is in addition to  interest and late payment penalty – which began to accrue on unpaid balances after April 15th. 
Few Exceptions to October 15th Deadline
There are two major exceptions to the deadline:
Members of the military (and others) serving in Afghanistan or other combat zones typically have at least 180 days after leaving the combat zone to both file and pay their taxes; and




Colorado taxpayers in areas affected by severe storms, flooding, landslides and mudslides have until December 2nd to both file and pay their taxes. 
Unless one of the two exceptions applies to you,
Be sure you avoid a late filing penalty: File your 2012 return by October 15th.